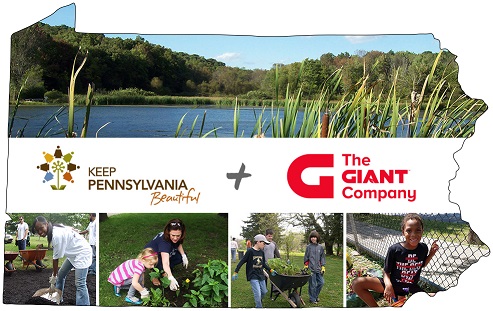 The Healing the Planet Grant Program, funded by The GIANT Company, aims to build environmental stewardship by connecting people and families to community green spaces, improve community green spaces, support environmental restoration efforts, and support community gardens. Applications will be accepted for $2,500, $5,000, $10,000, $15,000 and $25,000. Interested applicants that have smaller projects that do not meet the minimum grant of $2,500 are encouraged to expand the scope of their project or partner with another organization. Applications for less than $2,500 will not be considered. A list of criteria for eligible projects can be found below. Applications will be accepted online June 1, 2021 through June 30, 2021 at 5:00pm EST. You can download a PDF of the grant program guidelines here. Also for planning purposes, a preview of the application is available for download here.
View Frequently Asked Questions about the grant.
For grant questions and guidance regarding eligible projects, please contact Heidi Pedicone, Director of Programs for Keep Pennsylvania Beautiful at hpedicone@keeppabeautiful.org or 877-772-3673 x 109.