Shannon Reiter
President
Read Bio
Shannon serves as the Executive Director of Keep Pennsylvania Beautiful. Shannon started her career with the organization in 2004 when she joined the staff of PA CleanWays. In 2005, she took on the leadership role and in 2010, led the organization's merger with Keep Pennsylvania Beautiful. In 2003, Shannon earned an MPA-Nonprofit Management from the Graduate School of Public and International Affairs at the University of Pittsburgh and has been working to improve communities through her career of over twenty-five years in the nonprofit sector.
Over the past 19 years, Shannon has overseen and facilitated various strategic plans, managed multiple organizational restructurings, and led numerous research initiatives relating to illegal dumping, littering and enforcement. Most recently, Shannon provided direct support to the Governor's Office and various state agencies in developing Pennsylvania's first Litter Action Plan (2021), advised on the state's first anti-litter public education campaign geared at changing behaviors, PA Fights Dirty and jointly orchestrated the just released Litter Enforcement Study Joint Project with Palmetto Pride.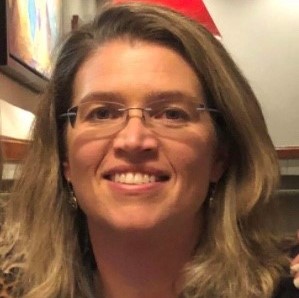 Heidi Pedicone
Director of Programs
Read Bio
Heidi joined the staff in 2001 under the Forest Lands Beautification Project helping to beautify the state forests and parks across Pennsylvania. She currently serves as the Director of Programs, responsible for the administration and management of multiple environmental contracts, grants, and programs.
Heidi earned a Master's degree in Environmental Management from Duquesne University with a Bachelor's degree in Environmental Studies and Marine Science as a dual major from East Stroudsburg University. Heidi has a combined 25 years' experience in environmental consulting, marine science education, and nonprofit management. Heidi is also a Master Watershed Steward. She lives in Westmoreland County with her husband, two children and rescue dogs. In Heidi's spare time, she enjoys kayaking and spending time with her family.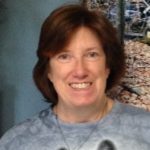 Michelle Dunn
Program Coordinator
Read Bio
Michelle joined the staff in 2004 as a Program Coordinator working throughout the state organizing illegal dumpsite cleanups. She currently coordinates and manages the Pick Up Pennsylvania, International Coastal Cleanup and Fresh Paint Days. Michelle earned her Bachelor's degree in Environmental and Natural Sciences from California University of Pennsylvania. She loves working with animals and works part-time as a veterinarian technician. Michelle also is heavily involved with animal rescue organizations in the Pittsburgh area and is an avid gardener and loves to travel when possible.

Fred Siekkinen
Enforcement Support Field Operative
Read Bio
Fred joined the staff nearly four years ago as the Enforcement Support Field Operative. He retired from the Pennsylvania Department of Environmental Protection as an Environmental Protection Specialist/Investigator. Fred earned a Master's degree in Environmental Studies with a Bachelor's degree in Government from Ohio University. He has nearly 20 years of experience as a lecturer/facilitator with the Northeast Environmental Enforcement project to train law enforcement personnel in conducting more thorough investigations and processing illegal dumpsites. Fred is married to Dottie and lives in North Huntingdon. He has one daughter, Kira, who lives and teaches math in Fort Myers, Florida. In Fred's spare time, he enjoys gardening, fishing and collecting fishing tackle.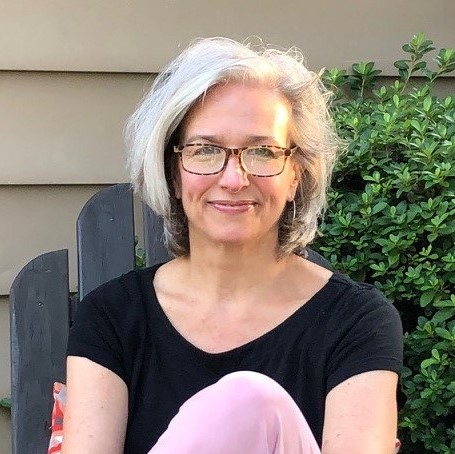 Stephanie Larson
Program Coordinator
Read Bio
Stephanie joined the staff in 2000 as a Program Director, working statewide facilitating the growth of new chapters/affiliates. She currently coordinates and manages the Beautiful newsletter, Beautiful Resources e-updates, the statewide Local Adoption program, Special Collections program and the development of educational program materials. Stephanie previously worked as an analytical chemist and has over 25 years' experience working in the environmental field. She earned an Associate's degree in Environmental Protection and Technology from the University of Cincinnati. In her spare time, Stephanie enjoys reading, gardening, hiking and spending time with her family.

Sue Urchek
Program Coordinator
Read Bio
Sue joined the staff in 2000 as a statewide illegal dumpsite cleanup coordinator. Currently she is a Program Coordinator with the Illegal Dump Free PA program and assists with the surveillance camera loan program. Sue earned an Associate's degree in CADD from Westmoreland County Community College. She lives on the outskirts of Blairsville, Westmoreland County with her husband, Dave on his family's farm with rescue cats, Shaggy and DC. Together, they harness solar and water power to supplement their electricity usage and to heat their water, with firewood and a small gas well to heat their home. They have three children and three amazing grandchildren which enrich their lives. In her spare time, Sue enjoys gardening, cooking and trying to perfect gluten free baking, home improvement/addition projects, and going to the beach.

Rob Dubas
Program Coordinator
Rob joined the staff in 2018 as the Program Coordinator for the Illegal Dump Free PA program and coordinates the surveillance camera loan program. For nearly 10 years, he worked in mortgages before deciding to change careers to concentrate on protecting the environment. Rob earned a Master's degree in Environmental Science and Management from Duquesne University. He lives near Pittsburgh with his wife, Maria, two chickens who surprised them by walking into the yard one day as chicks, and two new puppies. In his spare time, when he's not walking those energetic puppies, he enjoys hiking, running, biking and birding, where he is trying to learn which birds sing which songs.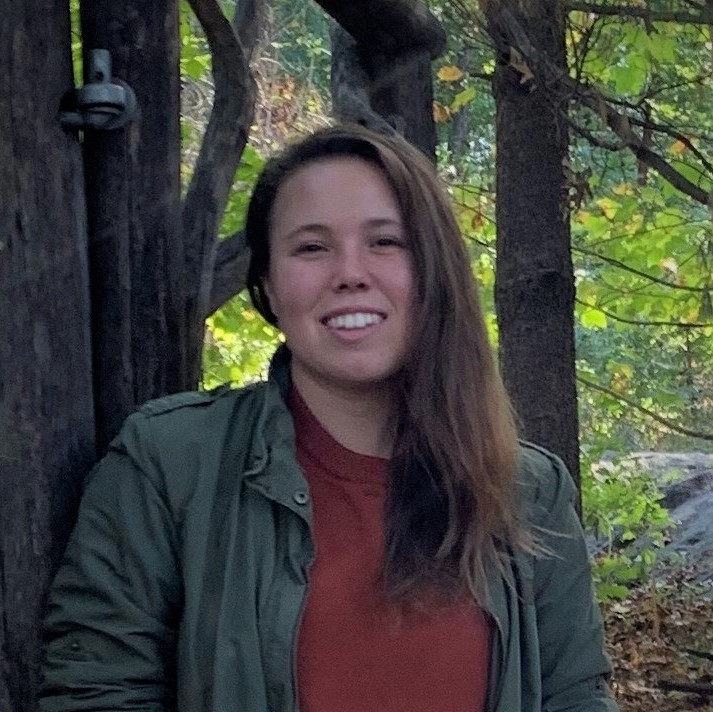 Kylie McCutcheon
Affiliate Coordinator
Kylie joined the staff in 2021 as the Affiliate Coordinator and will be the main contact for current and future affiliates as well as awards programs and youth engagement programs.
Kylie graduated from the University of Pittsburgh at Greensburg with a bachelor's degree in Biology with a concentration in Environmental Science. Kylie is also a part time employee of Allegheny CleanWays and is on DCNR's NextGen Council. She is involved with the Master Watershed Steward Program through Penn State and is a Trail Ambassador of the Westmoreland Heritage Trail. Kylie also completed the Leave No Trace trainer course where she expanded her knowledge of Leave No Trace skills and ethics as well as techniques for educating others about low impact practices.In her spare time, she enjoys being outdoors with her friends, camping, kayaking, biking, and running.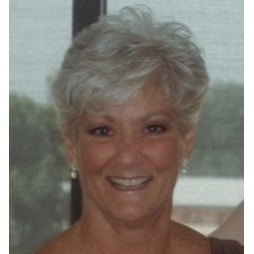 Debra Woolley (Deb)
Development Representative
Read Bio
An accomplished executive in the nonprofit and for-profit sectors with a career that includes over 20 years of leadership guiding professionals and organizations as a member of executive management teams to achieve their goals.
Early in her career, Deb spent quite a bit of time in the Wealth Management Divisions of large global banks where she honed skills in marketing and business development before making a move to nonprofit work using the same skills set.
Originally from "down the shore" in New Jersey living beach side has always been what she is drawn to do. After many years in the Midwest, and a 3-year contract with Outward Bound Costa Rica giving her a taste of life in the jungle, the beach is where she makes her home. Her passion for the preservation of the land and the sea compels Deb to work for Keep Pennsylvania Beautiful and further its mission to keep the land and waterways sustainable and beautiful for generations to enjoy.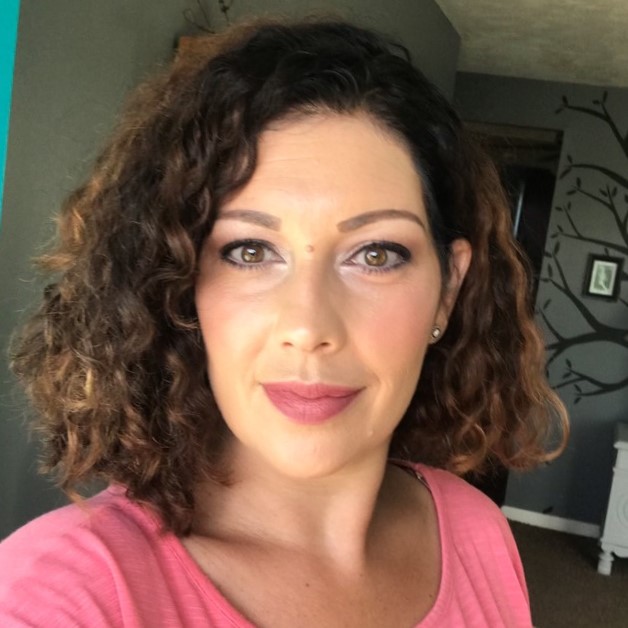 Heather Manhart
Office Coordinator and Assistant
Read Bio
Heather joined KPB in 2022 as the Office Coordinator and Assistant. She lives in Irwin with her husband Joe, 2 boys Joey & Jake and their Great Dane, Phantom.
In her spare time she enjoys being with family and friends. In the winter months she enjoys sledding and watching her boys snowboard. In the summer months they spend lots of time by the pool and go camping at least a few times.
Heather also volunteers in her community and is the President of a Neighborhood Social Organization that works to help build her community. She is looking forward to working at Keep PA Beautiful.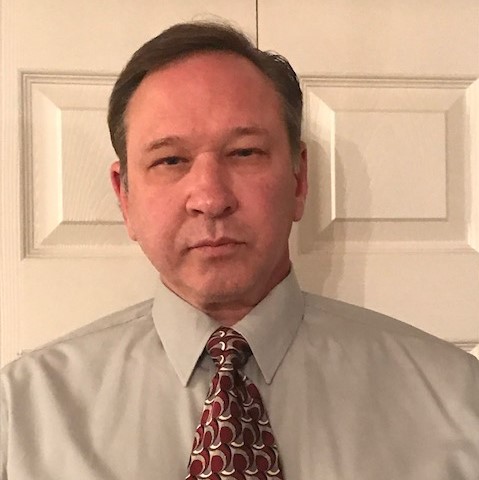 Don Benczkowski
Program Coordinator-
Lake Erie Region
Read Bio
Don joins the KPB staff after retiring from the PA Department of Environmental Protection as the Coastal Resources Program Manager in DEP's Central Office, primarily working in Harrisburg, Philadelphia and Erie. He spent a total of 38 years with local government and the Commonwealth, 23 of which were spent in the Coastal Zone Program. Concurrently, for 32 years, he also served as a Deputy Waterways Conservation Officer for the PA Fish and Boat Commission in the Central Erie County District.
In 2003, Don and several environmental and community leaders led an effort to expand the 'Presque Isle cleanup' to the New York and Ohio borders, thus establishing the first Erie County (PA) International Coastal Cleanup event. That ICC event still persists to this day. Since 2000, he's been an appointed member of the Presque Isle State Park Complex Advisory Committee, currently serving as Vice Chair. He's a Board member of the Lake Erie Region Conservancy. Don graduated from Gannon University in 1982 with a B.S. in Biology. He has three sons, residing in Erie, Pittsburgh and in the Kansas City area. Lake Erie/Presque Isle, the Delaware River, and the Moshannon State Forest (Elk, Cameron, Clearfield Counties) are Don's favorite places in PA.
OFFICERS
Chair
Phoebe Coles
Community Marketing Concepts
Vice Chair
Doreen Harr
Pennsylvania Department of Environmental Protection
Secretary
Natasha Fackler
Pennsylvania Department of Transportation
Treasurer
Deb Kreider
The GIANT Company
DIRECTORS
Ken Anderson
Chris Barrett
Pocono Mountains Visitors Bureau
Sarah DeSantis
Pennsylvania Department of Community & Economic Development
Collin Holder
Pennsylvania College of Art & Design
Mary Keenan
Webber Associates, LLC
April Kopas
Consultant
Jerome Shabazz
JASTECH Development Services, Inc.
Andrew Tubbs
Columbia Gas of Pennsylvania and Maryland
Andy Warntz
Republic Services
Jerry Zona
Lawrence-Mercer Counties Recycling/Solid Waste Department
EMERITUS
Joe Giglio
Retired, Thermacore Materials Technology
Mark Von Lunen
Bookin' Business Services