Interested in starting a local Keep PA Beautiful affiliate in your area?
Benefits and Requirements of Affiliation with Keep Pennsylvania Beautiful
Mission statement
The Mission of Keep Pennsylvania Beautiful (KPB) is empowering Pennsylvanians to make our communities clean and beautiful. KPB promotes its mission through its diverse grassroots network across the state. This summary is designed to outline the benefits and requirements for 501(c)3 organizations or county or municipal government organizations that share our vision of a clean and beautiful Pennsylvania and wish to affiliate.
Benefits
Statewide Network of Peer Organizations
Affiliate Awards Program
Annual Affiliate Fund Grants
Access to Tools and Resources
Annual Affiliate Roundtable
Inclusion in statewide marketing efforts
Brand affiliation
Quarterly trainings and or networking calls
Access to statewide research and data
On-going Technical Assistance
Volunteer management support
E-Blasts and Network Updates
Requirements
Sign Affiliate Agreement
Maintain Community Advisory Committee
Identify as KPB Affiliate
Establish goals and objectives annually
Host or partner in 5 programs or events
Complete KPB Program Registration and Reporting
Complete Affiliate Report & Survey
Participate in 10 hours of related training and education
Fees
Pay initial, one-time Affiliation Fee of $250.00
Pay Annual Administrative Fee of $100.00
Pay Fiscal Sponsorship Fee if applicable.
Fiscal Sponsorship and Liability Insurance
Affiliates that are a 501c3 are required to maintain liability insurance, name KPB as additionally insured and will be named additionally insured on KPB's policy. Affiliates that do not have a 501c3, may obtain fiscal sponsorship and be named insured through affiliation with KPB for an additional fiscal sponsorship fee.
Steps to Become an Affiliate of Keep Pennsylvania Beautiful
Step 1. To form a local Keep Pennsylvania Beautiful affiliate, please send a Letter of Interest. Include the following:
Description of your organization and any past experiences with KPB.
Organizational Goals and Objectives and how affiliation with KPB will build your capacity to help you reach them. If you do not have goals and objectives, these will be developed as part of your affiliation process.
Name and contact information for the individual which will be primarily responsible for Affiliate administration.
Name and affiliation of members of your Community Advisory Committee.
Include your 501c3 tax ID status. If you do not have a one, indicate if you wish KPB to be your fiscal sponsor.
Step 2. KPB Affiliate Coordinator will be in touch to schedule a meeting to discuss Affiliation benefits and requirements.
Step 3. Pay $250 Affiliation Fee and Host New Affiliate Training.
Step 4. Sign Affiliation Agreement and Get to Work!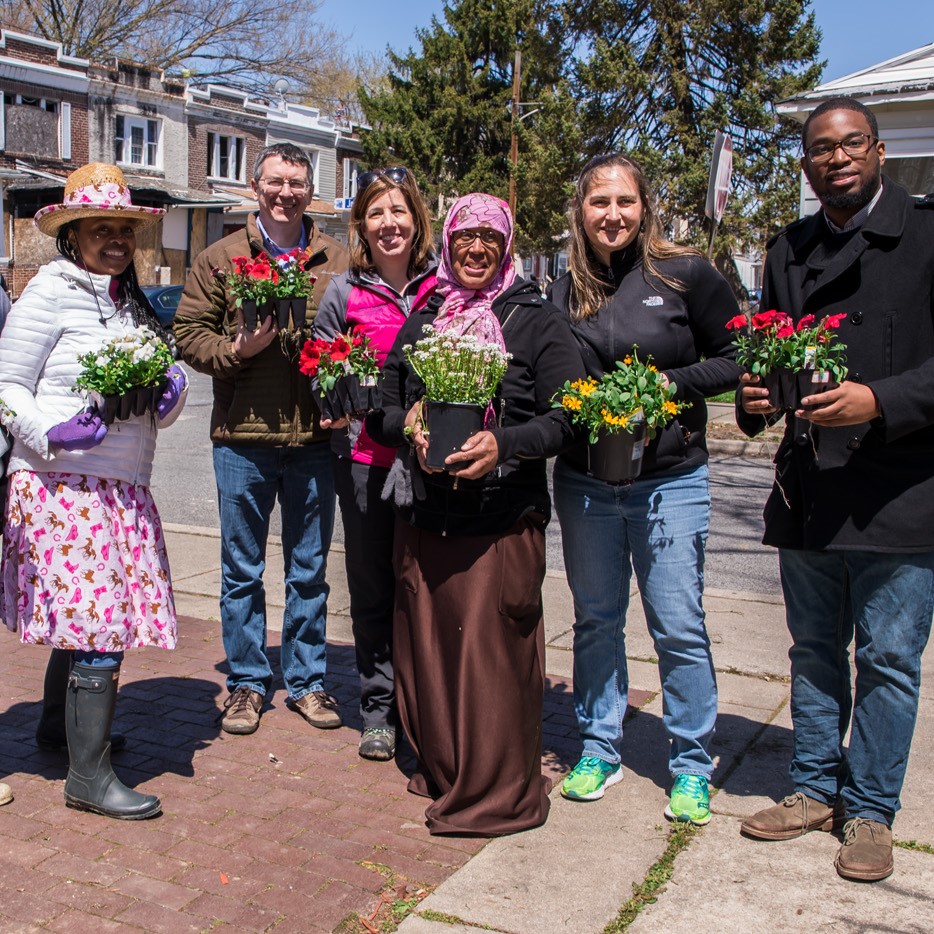 KAB Affiliates in good standing are automatically recognized as KPB Affiliates. KAB Affiliates receive the same level of program and recognition benefits as KPB Affiliates but they are not required to meet KPB Affiliate reporting and administrative requirements. KAB Affiliates do not have access to fiscal sponsorship by KPB.
Have questions? For more info and requirements, please contact Kylie McCutcheon, Affiliate Coordinator, at kmccutcheon@keeppabeautiful.org or 877-772-3673, ext 114.