Keep PA Beautiful: Register Fall Cleanups Now To Be Part Of International Coastal Cleanup; Free Cleanup Supplies Available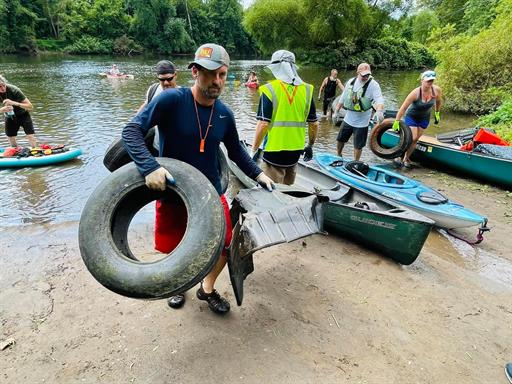 (PA Environment Digest Newsletter) Groups and individuals are cleaning up across the world as part of Ocean Conservancy's International Coastal Cleanup. Pennsylvanian's can do their part to keep trash out of our oceans by participating in Keep Pennsylvania Beautiful's Pick Up Pennsylvania Program.
From September 1 through November 30, Pick Up Pennsylvania supports the International Coastal Cleanup by providing trash bags, gloves, and safety vests, as supplies last, to Pennsylvania volunteers who want to help keep litter from reaching our waterways.
Both waterway and land-based cleanups are eligible for the program since a significant portion of waterway pollution originates on land.
Wind and rain wash litter into storm drains or directly into creeks and rivers that eventually flow to the ocean where it impacts marine life, human health, and coastal economies.
Events must be registered with Keep Pennsylvania Beautiful to receive supplies.
To register visit KPB's Pick Up Pennsylvania Program webpage.