GIANT, Keep Pennsylvania Beautiful Award 23 Community Improvement Grants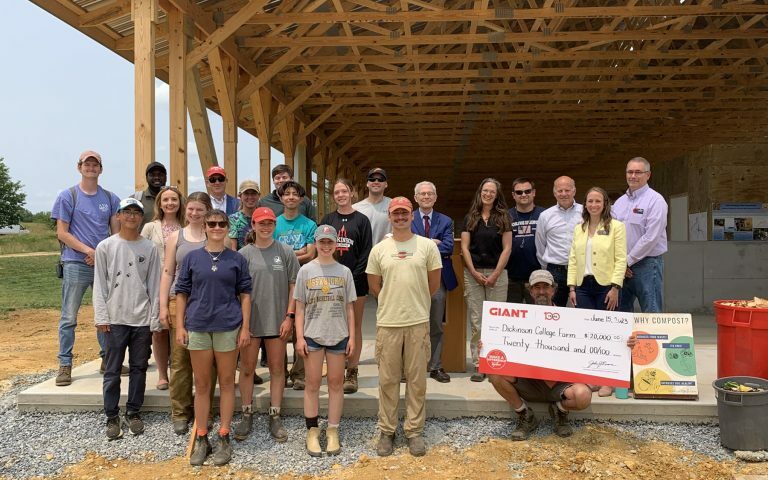 (Berks Community Television (BCTV))
$300,000 in funding towards projects focused on food waste prevention, reduction and recovery
The GIANT Company in partnership with Keep Pennsylvania Beautiful, Thursday announced the 23 recipients of its 2023 Healing the Planet grant program. Announced earlier this year, $300,000 in funding was awarded in support of projects that address food waste prevention, reduction, and recovery across The GIANT Company's operating area. The recipients were announced at an event today at Dickinson College in Carlisle, Pa., which received $20,000 to complete an anaerobic digester project for conversion of community food waste and dairy manure into biogas and grid-tied electricity.
"As a grocer, we understand the choices we make and the steps we take to divert food waste from landfills are crucial in helping to heal our planet," said Jessica Groves, community impact manager, The GIANT Company. "What we are doing to reduce food waste now, whether it's the projects of our 23 Healing the Planet grant awardees, or through our daily operations, will create a more sustainable tomorrow for us all."
Grants range from $2,500 up to $20,000. Projects located in The GIANT Company's operating areas within Pennsylvania, Maryland, Virginia, or West Virginia were eligible. Funding for the grants was provided by customers at GIANT, MARTIN'S and GIANT Heirloom Market stores who rounded up their grocery purchase to the nearest dollar from March through May, which raised a total of $1.4 million for program partners which also included Rodale Institute® and Planet Bee Foundation.