Young Ambassadors of Pennsylvania
The Young Ambassadors of Pennsylvania (YAP) Program seeks to build community stewards and civic leaders by inspiring, engaging, and empowering young Pennsylvanians to not only keep their communities clean and beautiful but also to become ambassadors in their community for our shared vision of a clean and beautiful Pennsylvania. Over nine months, the program will engage students in the 10th through 12th grades from diverse socio-economic, racial and ethnic backgrounds. Every ambassador will receive Keep Pennsylvania Beautiful merchandise and cleanup supplies as part of the program.
The application is now closed for the 2022-23 school year, but check back in early October for the list of Ambassadors! All applicants will also be notified of the selection committee's decision as well. Thank you for caring about your community!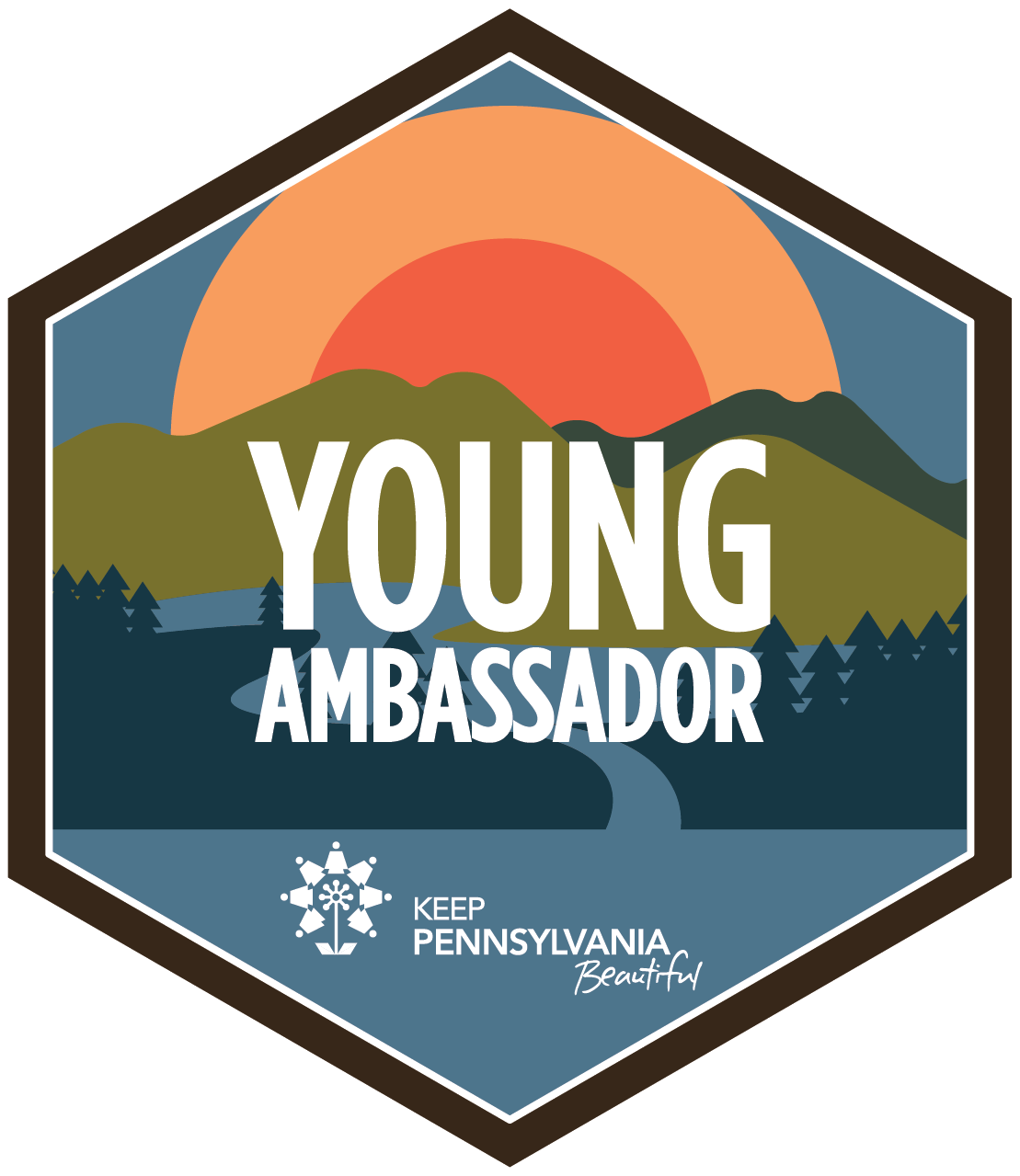 WHAT IS THE GOAL THE YOUNG AMBASSADORS OF PENNSYLVANIA PROGRAM?
The Young Ambassadors of Pennsylvania Program will:
Build community stewardship by inspiring, engaging, and empowering young Pennsylvanians to keep their communities clean and beautiful.
Develop civic leaders to champion and advocate for clean and beautiful communities across Pennsylvania.
HOW DOES THE PROGRAM DO THAT?
Over the nine-month program, Keep Pennsylvania Beautiful will guide Young Ambassadors of Pennsylvania through a six-step process to implement change in their community. The Six-step process, originally developed by Earth Force, is as follows:
Complete a Community Inventory- focusing on litter and illegal dumping. What services and programs are available in your community?
Select an issue. What littering or illegal dumping issue do you want to work on?
Policy and Community Practice Research: What are people already doing about this issue?
Options for Influencing Policy and Practice: What are your choices for making a difference with this issue?
Planning and Taking Civic Action: What are your plans for making a change?
Looking Back and Ahead: How did everything go? What will you do next? Identify what people are already doing.
WHO CAN BE A YOUNG PENNSYLVANIA AMBASSADOR?
Any student in 10th-12th grade
Students will be chosen per year from diverse racial, ethnic and socio-economic backgrounds. Keep Pennsylvania Beautiful is committed to ensuring equitable representation among program participants and will target outreach efforts to environmental justice communities.
WHAT ARE PROGRAM REQUIREMENTS
Young Ambassadors will participate in the following activities:
Attend a virtual orientation and a minimum of four virtual education and training workshops. Workshops will provide information on understanding the impact of litter on roadways, litter prevention, waste management and recycling, civic engagement and related public policy, volunteer management, social media marketing and will feature public and elected officials and industry experts.
Attend a minimum of two networking opportunities which will bring together program participants, state officials, Keep Pennsylvania Beautiful staff and affiliates, as well as their peer group in Texas (Young Texans Ambassadors Program).
Conduct one community cleanup through Pick UP Pennsylvania.
Conduct one community education event or activity, with first consideration at the student's high school or with a focus on engaging with their school peers.
Promote their participation in the program and their impact in their community on social media.
Leadership Council:
A small number of participants will have an opportunity to join a Leadership Council to advise the Keep Pennsylvania Beautiful team on the Program. The Leadership Council will meet monthly (1.5 hours at maximum) and will not only advise Keep Pennsylvania Beautiful staff on program implementation but also help motivate and inspire Ambassadors to engage in the program.
WHY FOCUS ON LITTER?
Litter impacts quality of life, the natural environment and economic development in communities across Pennsylvania. According to the 2019 Litter Study, Pennsylvania roadways are littered with approximately 502.5 million pieces of litter, consisting of an estimated:

9 million plastic film items (food packaging, trash bags and other trash bags)
3 million beverage containers
2 million cigarette butts

PennDOT spends nearly 14 million dollars picking up litter on one hundred and fifty thousand acres of state maintained roadsides annually. As part of the recently released State Litter Action Plan, PennDOT and state agency partners have committed to investing in litter prevention and education. The Young Ambassadors of Pennsylvania is a program designed to not only educate young people, but to develop them as community stewards and civic leaders- both a worthwhile investment in Pennsylvania's future.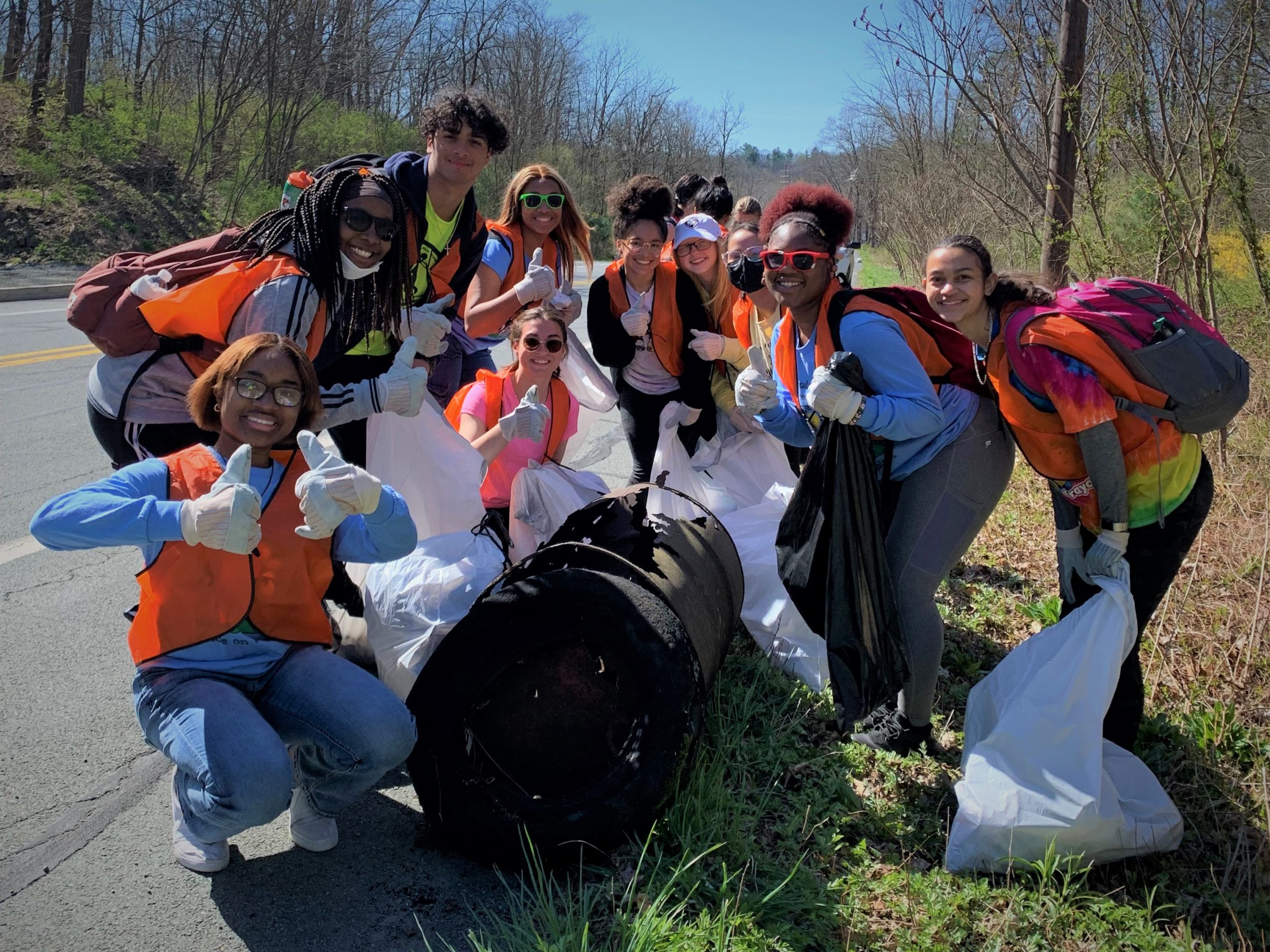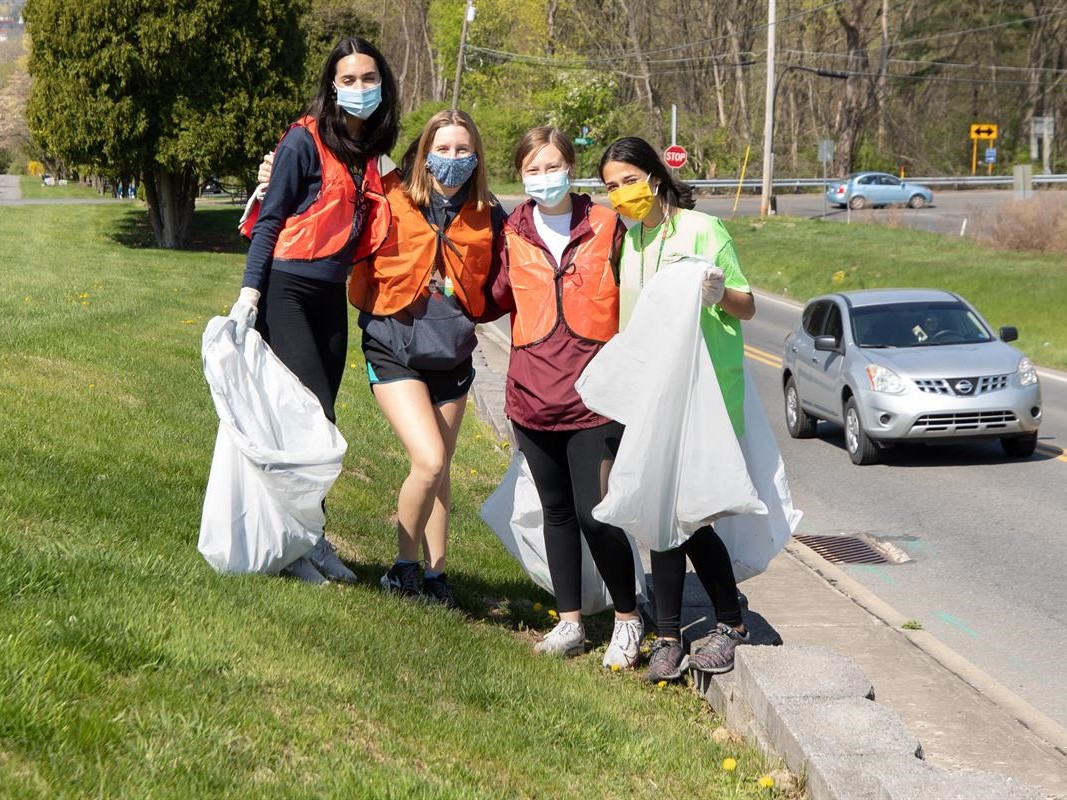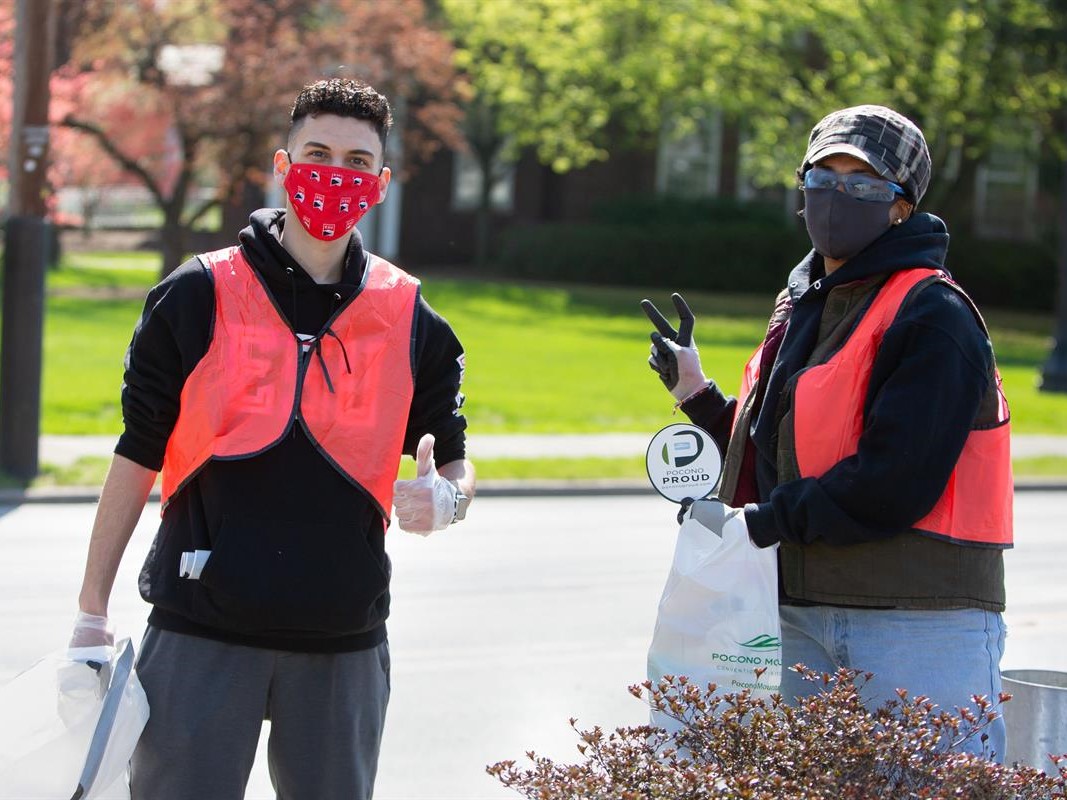 Meet the 2022 Young Ambassadors of PA!