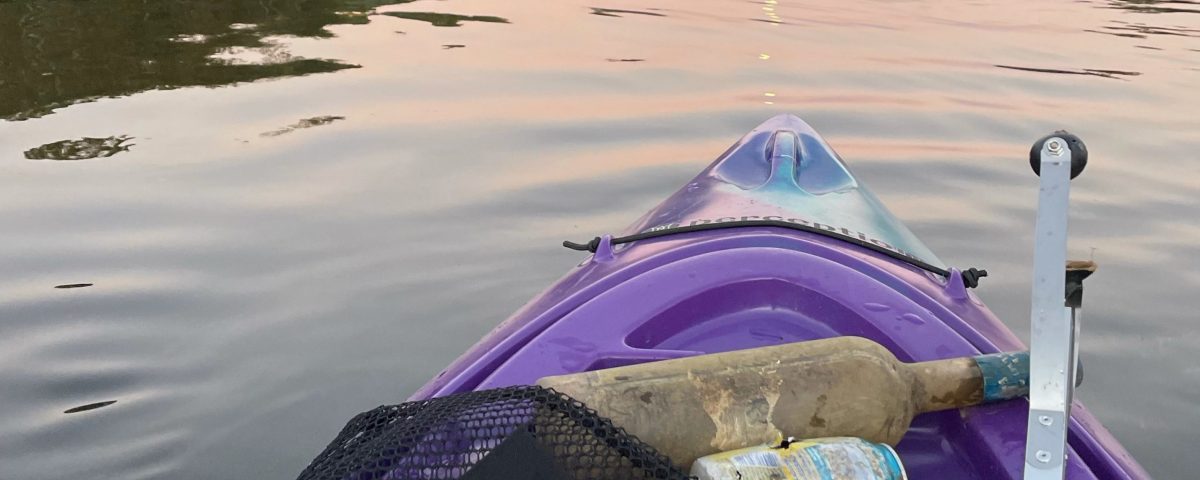 (Pennsylvania Environmental Council) By Derek Maiolo
Twelve plastic water bottles, sixteen beer cans, a metal barbecue grate, and an algae-crusted Barbie doll: these were among the pieces of litter I collected during an hour-long waterway cleanup along the Allegheny River the weekend after the Fourth of July.
As a longtime paddler, summer is one of my favorite times of year. I'm newer to Pittsburgh, and a day doesn't go by that I'm not grateful to have public access to the river just a 10-minute drive from my home. But as I've paddled my SUP along the Allegheny's calm waters, I can't help lamenting the cans and plastic debris littering the riverbank. That's why I signed up to become a Waterway Steward, part of a new program by Keep Pennsylvania Beautiful.
As part of the program, I received a waterway cleanup kit, which included things like gloves, a collapsible litter grabber, tick repellant, and a laminated data card for recording trash.
On a sunny Saturday, my partner, Gabe, and I embarked as usual from the Aspinwall Riverfront Park, where a public access point allows anyone with a watercraft to hit the water. Three Rivers Outdoor Company also offers rentals, and on some weekends you can catch a free concert there.
I chose the weekend after the holiday because I suspected the celebrations would result in more trash. The eight empty casings of fireworks I found, still reeking of sulfur, supported my suspicion.
What struck me most was how much of what I collected contained plastic. I've read about the massive amounts of plastic waste in oceans, but seeing bits of grocery bags and abandoned water bottles dominate the trash on the riverbanks offered a sobering reminder of how close to home the issue hits. Much of the debris looked like it had been there for months, perhaps years, and was starting to break down in the sun.