Annual Affiliate Fund
The Annual Affiliate Fund is a fund designated by the Keep Pennsylvania Beautiful Board of Directors and is available to KPB and KAB affiliates in good standing. Fund availability will be announced at the beginning of each fiscal year. Requests will be granted as funds allow and on a first come first served basis.
For questions, please contact Kylie McCutcheon at kmccutcheon@keeppabeautiful.org or 877-772-3673 x 114.
Not an affiliate? Find one in your county to potentially partner with! No affiliate near you? Learn how start one in your area!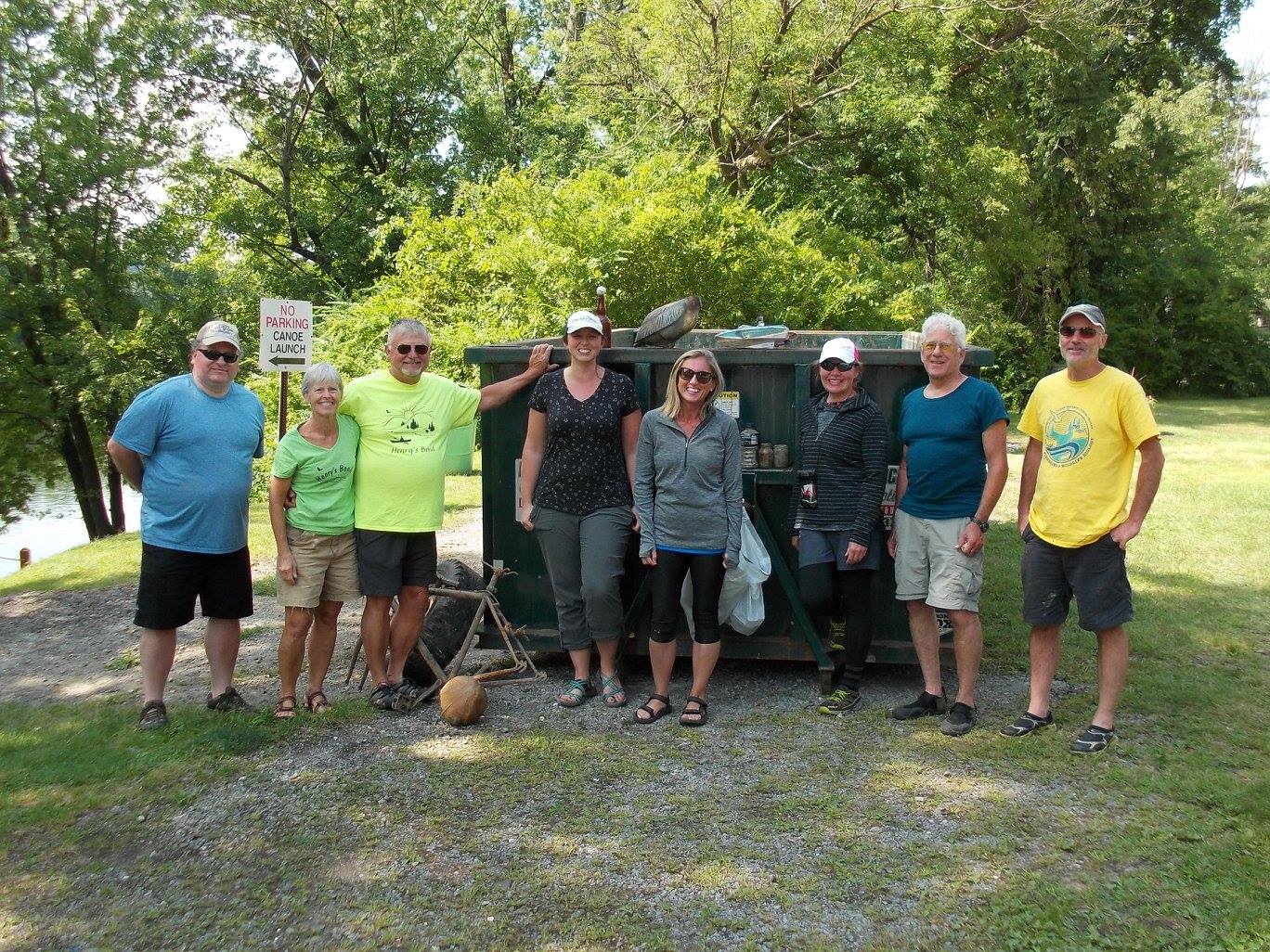 General Guidelines
Affiliate Fund dollars, up to $500, are available to affiliates in good standing who continue to fulfill obligations and requirements as outlined in the Affiliate Agreement.
Affiliate Fund dollars are available to help cover direct costs for community improvement events and projects. Examples include but are not limited to: cleanup supplies, native trees, tire disposal, training fees, educational materials, deterrents, and signage.
Keep Pennsylvania Beautiful reserves the right to adjust reimbursement value based on fund availability.
Keep Pennsylvania Beautiful reserves the right to deny requests.
If request is for a program or event
Requests must be made at least 30 days prior to the event Program and event must be registered and reported with Keep Pennsylvania Beautiful.
Funds can be issued through reimbursement or direct invoice for payment.
W-9's and insurance certificates from all paid contractors must be received at least 10 days before the event.
Itemized invoice with receipts for reimbursement must be received within 30 days of the event.
Recognition Requirements
Please recognize Keep Pennsylvania Beautiful on any materials produced. Please contact Stephanie Larson at
slarson@keeppabeautiful.org
for a logo as needed.
How to apply
This is open to KPB and KAB affiliates in good standing only.
To apply, visit
Affiliate Resources
for the online application under the Annual Affiliate Fund. For questions, please contact Kylie McCutcheon at
kmccutcheon@keeppabeautiful.org
or 877-772-3673 x 114.
---
Check out some current and past projects for ideas!
Click pictures for a larger view.
Westmoreland Cleanways and Recycling (2021)
Westmoreland Cleanways and Recycling (WCR) established an apiary on the grounds to relocate an existing colony of honeybees living in a WCR building. Not only has the apiary assisted with pollinator conservation, but the bees provide pollination services to the WCR meadow and neighboring countryside. The apiary is also being used to promote and draw attention to the WCR center as a site for educational programs related to pollinators, pollinator habitat, bee biology, ecology, recycling, and agriculture.
Keep Lancaster County Beautiful (2021)
Lancaster County Solid Waste Management Authority is working with Spanish American Civic Association (SACA) Development Corporation to implement the Tiny Can demonstration project in SE Lancaster. The pilot project will install Tiny Cans every third house or so, on both sides of the street, for an entire city block, in three target areas. Homeowners with Tiny Cans installed agree to regularly empty the bags and dispose of them with their regular trash. This project will include extensive outreach with neighbors and SE organizations, including creation of a youth-produced anti-littering logo on each unit. A litter index will be used to measure success.