Affiliate Mini-Grant
The Affiliate Mini-Grant is a fund designated by the Keep Pennsylvania Beautiful Board of Directors and is available to KPB and KAB affiliates in good standing. Fund availability will be announced at the beginning of each fiscal year. Requests will be granted as funds allow and on a first come first served basis.
For questions, please contact Kylie McCutcheon at kmccutcheon@keeppabeautiful.org or 877-772-3673 x 114.
Not an affiliate? Find one in your county to potentially partner with! No affiliate near you? Learn how start one in your area!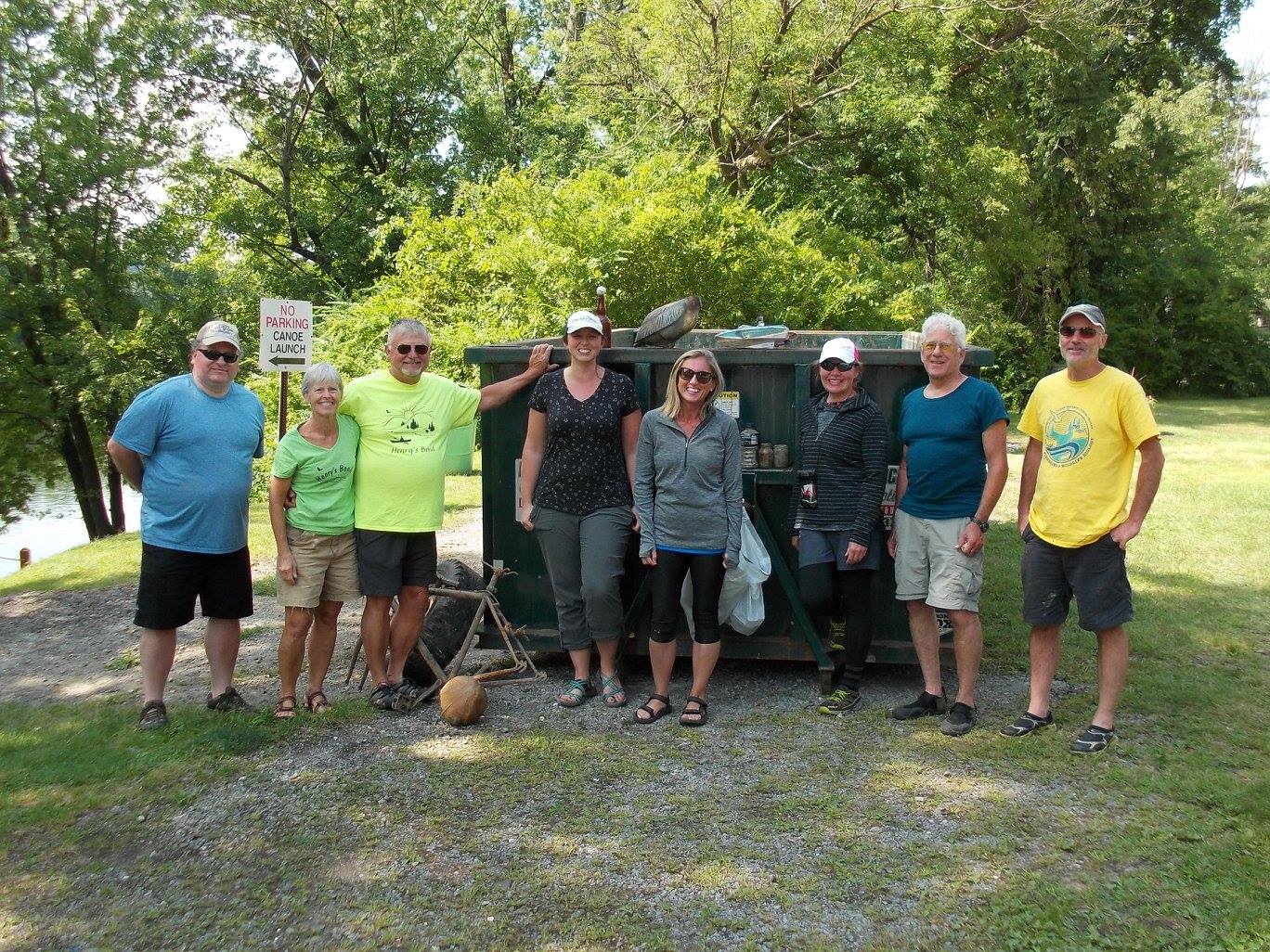 General Guidelines
Affiliate Fund dollars, up to $500, are available to affiliates in good standing who continue to fulfill obligations and requirements as outlined in the Affiliate Agreement.
Affiliate Fund dollars are available to help cover direct costs for community improvement events and projects. Examples include but are not limited to: cleanup supplies, native trees, tire disposal, training fees, educational materials, deterrents, and signage.
Keep Pennsylvania Beautiful reserves the right to adjust reimbursement value based on fund availability.
Keep Pennsylvania Beautiful reserves the right to deny requests.
If request is for a program or event
Requests must be made at least 30 days prior to the event Program and event must be registered and reported with Keep Pennsylvania Beautiful.
Funds can be issued through reimbursement or direct invoice for payment.
W-9's and insurance certificates from all paid contractors must be received at least 10 days before the event.
Itemized invoice with receipts for reimbursement must be received within 30 days of the event.
Recognition Requirements
Please recognize Keep Pennsylvania Beautiful on any materials produced. Please contact Stephanie Larson at
slarson@keeppabeautiful.org
for a logo as needed.
How to apply
This is open to KPB and KAB affiliates in good standing only.
To apply, visit
Affiliate Resources
for the online application under the Annual Affiliate Fund. For questions, please contact Kylie McCutcheon at
kmccutcheon@keeppabeautiful.org
or 877-772-3673 x 114.
---
Check out some current and past projects for ideas!
Click pictures for a larger view.
Allegheny Cleanways: Tri-Trash-Lon
22 cyclists participated in "Tri-Trash-Lon" which involves volunteers engaging in a feat of biking, DumpBusting, camping & riverfront cleanup along the Monongahela River, southeast of Pittsburgh. Tri-Trash-letes made history this year, removing over 8,000 pounds of trash and 60 tires from McKeesport. "Tri-Trash-Lon 2022 was a wonderful example of the cumulative effect of teamwork and the joy of community. Every crewmember, volunteer, and supporting partner was crucial to the success of this event. We made friends, we cleaned up trash, and we got some fresh air and sunshine thanks to all parties involved!" said ACW Program Coordinator Dani.
Keep Perry County Beautiful: Earth day celebration
Perry County Conservation District held an Earth Day event at the historical Clarks Ferry Tavern & Green. About 150 visitors stopped at the 14 educational and vendor booths plus enjoyed a meal at two food trucks - Artisan Pizza and Hall's Dairy Ice Cream. Even Smokey Bear was there! The event could not have happened if it wasn't for 27 Keep Perry County Beautiful volunteers who worked hard to ensure the day was fun and educational for everyone.
Clinton County CleanScapes: Recycling event
Clinton County CleanScapes Partnered with eLoop, Goodwill and AmeriCorp Seniors to take working & non-working electronics at their first annual Electronic Recycling Collection Event. The event recycled 10,634 pounds of electronics!
Keep Fayette County Green: Creek Cleanup
Along with community volunteers, Keep Fayette County Green, Three Rivers Waterkeeper and Youghiogheny Riverkeeper hosted a cleanup of the banks of Redstone Creek. They collected 135 tires and 1 .5 tons of trash including shingles, siding, toilets, TVs and other trash.
Keep Lancaster County Beautiful
Lancaster County Solid Waste Management Authority is working with Spanish American Civic Association (SACA) Development Corporation to implement the Tiny Can demonstration project in SE Lancaster. The pilot project will install Tiny Cans every third house or so, on both sides of the street, for an entire city block, in three target areas. Homeowners with Tiny Cans installed agree to regularly empty the bags and dispose of them with their regular trash. This project will include extensive outreach with neighbors and SE organizations, including creation of a youth-produced anti-littering logo on each unit. A litter index will be used to measure success.