Still Time to Participate in Keep Pennsylvania Beautiful's Pick Up Pennsylvania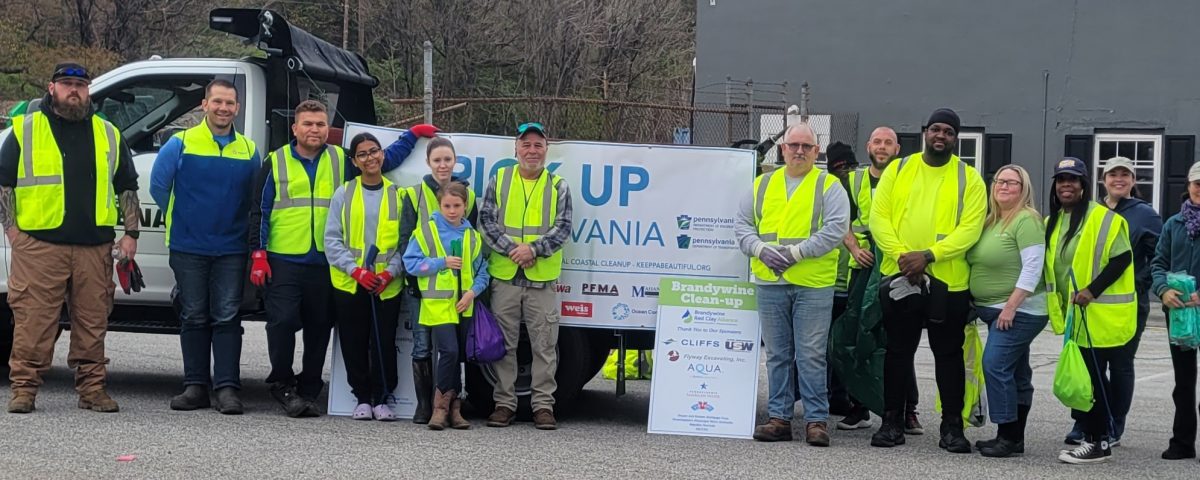 (May 4, 2022) Residents who register with Keep Pennsylvania Beautiful's Pick Up Pennsylvania program before May 31 will receive free bags, gloves and safety vests, as supplies last, to help with their community improvement events. Supplies are provided through support from the Pennsylvania Department of Environmental Protection and PennDOT. Pick Up Pennsylvania engages hundreds of thousands of volunteers annually in litter cleanups, illegal dump cleanups, beautification projects, special collections, and educational events.
Spring is one of the most opportune time to pick up litter, before the vegetation grows and hides it. If you don't have time to organize your own event, you can join an event near you. Below are a variety of events that are planned for the month of May. Additional events can be found on the Keep Pennsylvania Beautiful Calendar of Events. Go to keeppabeautiful.org and choose Calendar of Events tab. Please contact the coordinator to confirm participation.
For more information, visit keeppabeautiful.org or contact Michelle Dunn, Pick Up Pennsylvania Program Coordinator, at 877-772-3673 ext. 113 or mdunn@keeppabeautiful.org.
"Picking up litter, planting a tree or painting a park bench are simple, easy activities that most people can do and the results are immediate. We are so grateful to our volunteers and sponsors who help make our Pick Up Pennsylvania program a success year after year. We hope the momentum of cleanups and community improvements continues throughout the summer when most people spend more time enjoying the great outdoors," said Shannon Reiter, President of Keep Pennsylvania Beautiful.
2022 Pick Up Pennsylvania supporters include: The GIANT Company, GreenPrint, Columbia Gas of Pennsylvania funded by the Nisource Charitable Foundation, Pennsylvania Waste Industries Association, Coca-Cola, Braskem, Sheetz, Giant Eagle, Mahantango, Pennsylvania Food Merchants Association, Republic Services, Vistra Energy – Luminant, Wegmans and Weis Markets.
###
About Keep Pennsylvania Beautiful
Keep Pennsylvania Beautiful's vision is a clean and beautiful Pennsylvania. Since 1990, Keep Pennsylvania Beautiful has worked with hundreds of thousands of volunteers across the state to pick up nearly 152 million pounds of trash from Pennsylvania's roadways, waterways, greenways, vacant lots, forestlands and other community spaces. Keep Pennsylvania Beautiful's core programming focuses on litter and illegal dump prevention, cleanup, community greening, and proper waste handling and sustainable practices. Keep Pennsylvania Beautiful works with many partnering organizations on the state and grassroots level to accomplish our goal of a clean and beautiful Pennsylvania. Keep Pennsylvania Beautiful is the state affiliate of Keep America Beautiful, Inc., the nation's largest volunteer-based community action and education organization. To learn more about Keep Pennsylvania Beautiful, visit www.keeppabeautiful.org.