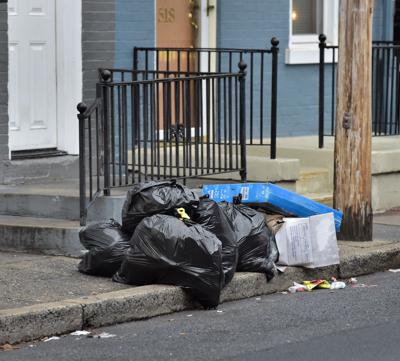 LNP Lancaster Online – Cigarette butts, plastic cups, old TVs and worn-out tires are costly problems that need more attention.
That's the upshot of two new studies — one focused partly on Lancaster city — released last week in an effort to shift litter strategy across the state from cleanup to prevention.
One of the studies estimates there are 502 million pieces of litter along Pennsylvania roads — an average of more than 2,000 items per mile, or one every 2 to 3 feet.
"Pennsylvania has a littering problem that cleanup efforts alone can't solve," said state department of environmental protection secretary Patrick McDonnell. "Litter undercuts our quality of life and the health of our waters and soil. It shortchanges community improvements and economic development, as funds that could otherwise be spent more productively instead go to trash cleanup."
---
What Lancaster's doing
Litter's already getting a fair amount of attention here, from city government as well as other organizations.
In 2008, the city started a program called SWEEP — Solid Waste Education and Enforcement Program — with two officers who focus on litter and illegal dumping and issue about 4,000 notices a year.
In 2016, the city asked residents to adopt a block and commit to clearing it of trash quarterly; Mike Devaney, manager of the bureau of solid waste and recycling, says 177 blocks — about a fourth of the city — have been claimed.
Since 2018, SoWe — the southwest part of the city, with initiatives organized through Lancaster Housing Opportunity Partnership — has had a two-person crew cleaning 16 hours a week April through November.
Lancaster City Alliance has a three-person team cleaning the downtown investment district daily.
And Lancaster County Solid Waste Management Authority, home of Keep Lancaster Beautiful, is headquartered just outside the city.
Overall, Devaney said, about 11% of the $2.1 million in the report comes from the other organizations. The rest is from the city, with funding from stormwater management and annual solid waste fees.