(November 4, 2015) – Coudersport Borough and its community partners, the Coudersport Lion's Club, Coudersport Rotary, probation and Northern Potter High School, worked together to paint the historic Coudersport and Port Allegheny Railroad Station that currently houses borough offices and the police station. The old railroad depot was placed on the National Register of Historic Places in 1976. Fifteen volunteers contributed over 200 volunteer hours to restore the historic depot to its original grandeur. This year's Fresh Paint Days Pennsylvania was held in partnership with support from Glidden Professional and The Home Depot.
"On behalf of Coudersport Borough Council and its residents, I want to thank Keep Pennsylvania Beautiful for selecting Coudersport Borough Depot as a recipient for the 2015 Fresh Paint Days Pennsylvania! Our building was in much need of painting and this grant was the catalyst for getting it done. These old depots are few and far between and our depot is a historical landmark and we are very proud of it." said Beverly Morris, Coudersport Borough Manager. "Guidance from the Glidden Professional Paint representative and The Home Depot made the process of selecting the right paint and supplies for the job an easy process."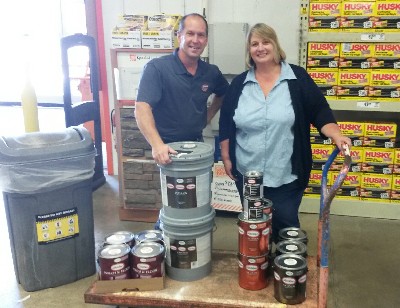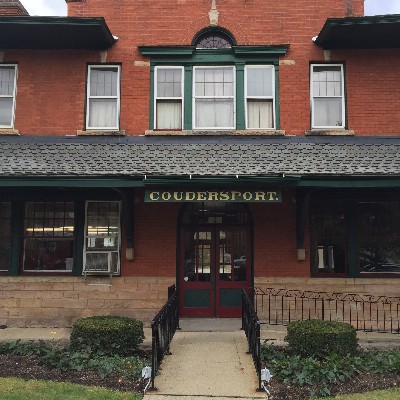 Left: Roy Kowalski, Glidden Professional representative and Beverly Morris, Coudersport Borough Manager
Right: Coudersport Borough Depot


Other projects included:

Oil Region Alliance of Business, Industry & Tourism – Oil City, Venango County
Sisters of St. Joseph Neighborhood Network – Erie, Erie County
North Braddock Cares, Inc. – North Braddock, Allegheny County
Dupont Borough – Dupont, Luzerne County
Friends Association for Care & Protection of Children – West Chester, Chester County
Borough of Coudersport – Coudersport, Potter County
Washington & Jefferson College – Washington, Washington County
Borough of Alburtis – Alburtis, Lehigh County
"It is very inspiring to see what can be accomplished when community members come together. These transformations are a visible reminder of the pride that people have for the places they live. Through our partnership with Glidden Professional and The Home Depot we are honored to be a part of these community revitalization efforts," states Shannon Reiter, President of Keep Pennsylvania Beautiful.
For more information about Keep Pennsylvania Beautiful programs visit www.keeppabeautiful.org. Fresh Paint Days Pennsylvania can be found under Grants and Awards.

About Keep Pennsylvania Beautiful
Keep Pennsylvania Beautiful's mission is empowering Pennsylvanians to make our communities clean and beautiful. Since 1990, Keep Pennsylvania Beautiful and its volunteers have removed over 113 million pounds of litter from Pennsylvania's roadways, greenways, parks, forests, and waterways. To learn more about Keep Pennsylvania Beautiful, visit www.keeppabeautiful.org.