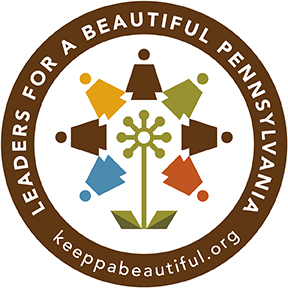 Tools for Legislators and Public Officials
Since 1990, 2,474,834 volunteers have picked up more than 141 million pounds of trash, recycled more than 8 million pounds of electronics and properly disposed 962,322 tires. Please join them in their efforts by becoming a Leader for a Beautiful Pennsylvania.
Leaders for a Beautiful Pennsylvania showcases our legislators and public officials "leading the way" in effort to keep their community beautiful and also serves as a toolbox for our leaders to access program tools and resources needed to initiate change. This initiative encourages officials to coordinate or join a local improvement project, whether it be a cleanup, planting at a local park, special recycling event or painting a community building. Keep Pennsylvania Beautiful provides the program tools and resources to get you started.
Clean and beautiful communities are the foundation for community and economic development. Sign up to be a Leader for a Beautiful Pennsylvania and pledge to work together to keep your communities clean and beautiful.
.
Take the Leaders' Pledge:
A pledge for Legislators & Public Officials
BY SIGNING THIS PLEDGE, I COMMIT TO:
Organize, participate in and or promote cleanups, recycling, beautification and other community improvement events.
Educate my constituents about the importance of clean and beautiful communities.
Nominate a dedicated volunteer, organization, or business that has made a difference in my community for the Keep Pennsylvania Beautiful Community Pride Award.
Encourage other Legislators and Public Officials to join me in keeping Pennsylvania beautiful!
You can find resources on our Publications page to help educate your constituents. There, you will be able to see the recent Litter Study, Municipal Cost Study and other valuable resources.
You can find cleanup resources and related programs on our Clean It page!
You can promote the Leaders for a Beautiful Pennsylvania program through social media posts and/or by displaying the Leaders logo and program link on your website!
Download a word documents with sample social media posts
Download a Leaders for a Beautiful Pennsylvania logo jpg file
Join Keep Pennsylvania Beautiful in making all of our neighborhoods cleaner, safer, and more beautiful. For more information, please contact Barb Christner at 877.772.3673 ext. 114 or bchristner@keeppabeautiful.org.
---
2020 Business Partners
Whether a public/private partner or broad-based community organization, members of the Business Partners program are taking a leading role by making an investment in Keep Pennsylvania Beautiful's mission.  Click here to learn more about the membership packages offered through the Business Partners program.
Steward Members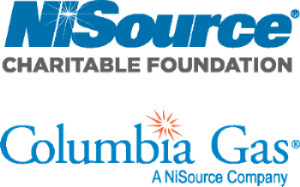 ---

---
Gold Members
.
.
.
.
.
.
.
.
.
.
.