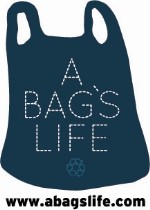 A Bag's Life
Did you know that you can recycle newspaper bags, dry cleaning bags, bread bags, produce bags, and even wraps that cover water bottle cases, napkins, and paper towels?
Keep Pennsylvania Beautiful is bringing you a new way to get your community excited about recycling plastic bags and wraps through its new public education initiative, "A Bag's Life".
Many communities offer curbside recycling for plastics, but what should you do if your community's program doesn't include recycling for plastic bags and plastic wraps? The answer is easy: take plastic bags and wraps back to a grocer or retailer who recycles them. The good news is that many major grocers and retailers all across Pennsylvania will take back bags and wraps, so recycling can be as easy as reminding folks to do it. Check out "A Bag's Life" to learn more about which participating retailers in your community will take back your bags, wrap and film.
Keep Pennsylvania Beautiful would like to thank participating grocers and retailers for their leadership in recycling plastic bags and other film for contributing to clean and beautiful communities across Pennsylvania!

 Acme
 Giant
 Redner's
 Amelia's
 Giant Eagle
 Shop-n-Save
 BiLo
 JC Penney
 Shoprite/Pricerite
 Boyer's
 Karns Quality Foods

……..

 Target
 East Brady Freshmarket

……..

 Lowes
 Walmart
 Food Lion
 Mallard Markets
 WaWa
 Fresh Grocer
 Martins
 Wegman's
 Friedman's
 Nell's
 Weis Markets
 Genuardi's
 Quality Cleaners
How can you help?
You can organize a Caught in the Act Event in your community. These events help educate people that recycling plastic bags and wraps is as simple as bringing them back to a participating local store. It's also a great time to explain that once recycled, this valuable material can be made into products like low-maintenance fencing, backyard decks, benches and new bags.
For a complete guide to hosting a Caught in the Act Event, go to the Plastic Bag Recycling Event Go-To-Guide. Contact Michelle Dunn at Keep Pennsylvania Beautiful for additional resources for your event!
[one_third_last]
[do_widget id=custom_html-4]
[/one_third_last]