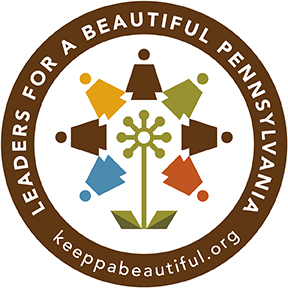 Public Officials who have signed the Leaders for a Beautiful Pennsylvania Pledge can nominate a constitute for a Community Pride Award
The Keep Pennsylvania Beautiful Community Pride Award recognizes outstanding environmental stewardship and can be awarded to businesses, individuals, schools, community organizations or civic groups that make an "outstanding commitment" to litter control, recycling, beautification or general environmental stewardship.
Award applications will be accepted on a rolling basis. After receiving an application, Keep Pennsylvania Beautiful will contact nominator to discuss delivery and or presentation of award.
Click here to fill out the Community Pride Award online form.
Click here to go to our Leaders for a Beautiful PA web page.
Community Pride Award Recipients
---
  Faith Milazzo
Faith was nominated by State Representative Tony DeLuca for her work to address and clean up litter in the 32nd legislative district, including the Penn Hills area, Verona and Blackridge. Milazzo created the Penn Hills Anti-Litter Group with Christine DeCarolis in 2017 and together they organized 30 volunteers to participate in the 2019 Pittsburgh Garbage Olympics. The group collected 85 bags of trash and won the award for most team spirit!
From Left: PA State Representative Tony DeLuca; Faith Milazzo, Community Pride Award Recipient;
Shannon Reiter, President of Keep Pennsylvania Beautiful and Myrna Newman, Executive Director of Allegheny CleanWays.
---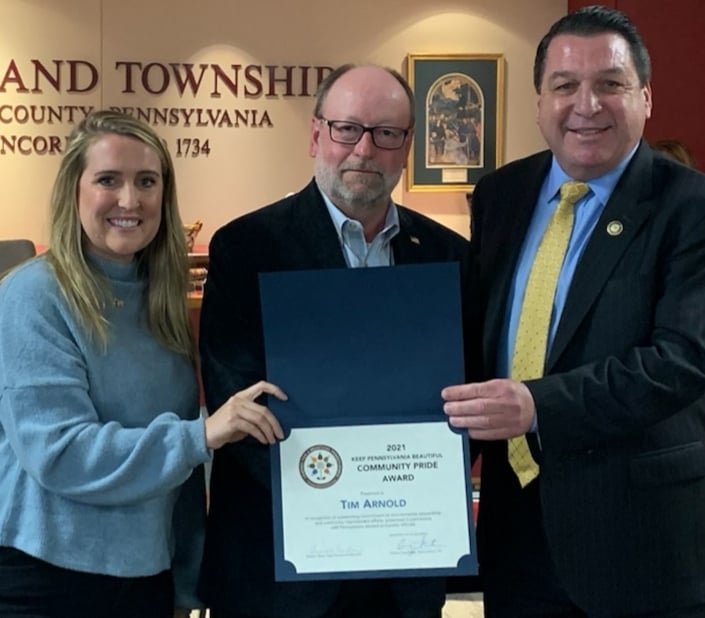 Tim Arnold
The Community Pride Award was presented to Tim Arnold, Richland Township Supervisor, on May 10, 2021. Arnold was nominated by State Representative Craig Staats for his work to address and clean up litter in the 145th legislative district located in Southeastern Pennsylvania. Arnold and the Richland Township Water Authority have organized the "Richland Township Road Cleanup Day" for approximately 15 years, removing close to a ton of trash from the regions roadsides each year. Volunteers have also removed over 100 tires over the years. Arnold provides lunch for those that participate
Pictured below from Left: Morgan Schuster, Bucks County Conservation District and Keep Bucks County Beautiful representative, Tim Arnold, Richland Township Supervisor and State Representative Craig Staats.