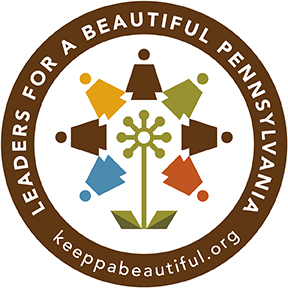 Public Officials who have signed the Leaders for a Beautiful Pennsylvania Pledge can nominate a constitute for a Community Pride Award
The Keep Pennsylvania Beautiful Community Pride Award recognizes outstanding environmental stewardship and can be awarded to businesses, individuals, schools, community organizations or civic groups that make an "outstanding commitment" to litter control, recycling, beautification or general environmental stewardship.
Award applications will be accepted on a rolling basis. After receiving an application, Keep Pennsylvania Beautiful will contact nominator to discuss delivery and or presentation of award.
Click here to fill out the Community Pride Award online form.