Shannon Reiter
President
Phone: 877-772-3673 ext. 112
Email: sreiter@keeppabeautiful.org
Read Bio
Shannon Reiter is the President of Keep Pennsylvania Beautiful. She joined PA CleanWays in 2004 and oversaw the merger of Keep Pennsylvania Beautiful and PA CleanWays. Reiter has 13 years' experience in community organizing and facilitating partnerships across the public, private, and nonprofit sectors and six years managing nonprofit organizations. Prior to joining PA CleanWays, Reiter worked for Dewey and Kaye, Inc, a nonprofit consulting firm in Pittsburgh, PA. Reiter holds a B.S. in Political Science (1998) from Indiana University of Pennsylvania and a MPA in Public-Nonprofit Management (2003) from the Graduate School of Public and International Affairs, University of Pittsburgh. Shannon lives in Westmoreland County with her husband Bryan, two children, Sydney and Christian, and beloved dog, Kaya.

Heidi Pedicone
Director of Programs
Phone: 877-772-3673 ext. 109
Email: hpedicone@keeppabeautiful.org
Read Bio
Heidi Pedicone serves as the director of programs at Keep Pennsylvania Beautiful. Heidi has been employed by PACW-KPB since 2001 and is responsible for the administration and management of multiple environmental grants and programs. Heidi is a graduate of Duquesne University with a Masters of Environmental Management degree as well as a B.S degree in Environmental Studies and Marine Science from East Stroudsburg University.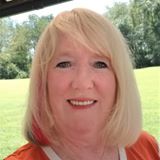 Barb Smerkar
Office Manager/IT Coordinator
Phone: 877-772-3673 ext. 101
Email: bsmerkar@keeppabeautiful.org
Read Bio
Barb Smerkar serves as Office Manager and Master of All. She was hired in March of 2001 as an Administrative Assistant for the PA CleanWays' Forest Lands Beautification Program and has served as Office Manager since 2005. She keeps the office running smoothly but also does all of our web page updates and does the maintenance on all of our computers and office equipment. Barb is married and has two grown sons.
---

Rob Dubas
Program Coordinator
Phone: 877-772-3673 ext. 107
Email: rdubas@keeppabeautiful.org
Read Bio
Rob joined Keep PA Beautiful in 2018 as a Program Coordinator for the surveillance camera enforcement initiative, Illegal Dump Free PA. After almost a decade working in mortgages, he is excited to change careers to protecting the environment after earning a Master's in Environmental Science and Management from Duquesne University. In his spare time, he enjoys trail running, biking, fishing, and volunteering at the regions many parks.

Michelle Dunn
Program Coordinator
Phone: 877-772-3673 ext. 113
Email: mdunn@keeppabeautiful.org
Read Bio
Michelle Dunn joined PA CleanWays in 2004 as a Program Coordinator working throughout the state organizing illegal dumpsite cleanups. She also administers the Great American Cleanup of PA as well as International Coastal Cleanup events in Pennsylvania. Michelle is currently working on her Master's Degree in Secondary Education at Carlow University as well as a B.S degree in Environmental Studies and Natural Sciences from California University of Pennsylvania.

Stephanie Larson
Program Coordinator
Phone: 877-772-3673 ext. 104
Email: slarson@keeppabeautiful.org
Read Bio
Stephanie joined PA CleanWays in 2000 as a Program Director, working statewide facilitating the growth of new chapters. As a Program Coordinator for KPB, her responsibilities include administering the statewide adoption program and coordinating the development of new education materials. Stephanie has an Associate's Degree in Environmental Protection and Technology. She has been reducing her personal and ecological carbon footprint by eating a totally vegetarian diet for 24 years.
---

Sue Urchek
Program Coordinator
Phone: 877-772-3673 ext. 106
Email: surchek@keeppabeautiful.org
Read Bio
Sue Urchek joined PA CleanWays in 2000 working statewide as an illegal dumpsite cleanup coordinator. As a Program Coordinator for KPB her responsibilities also include volunteer recruitment, education, public relations, and various other tasks including mapping. Sue lives in rural Westmoreland County on the family farm; she and her husband are actively working to be 'off the grid' by incorporating solar, geothermal, and natural heating sources into their home.

Fred Siekkinen
Enforcement Support Field Operative
Phone: 724-836-4121 ext 102
Email: fsiekkinen@keeppabeautiful.org
Read Bio
Fred Siekkinen recently joined the staff in the position of Enforcement Support Field Operative. Fred retired from the Pennsylvania Department of Environmental Protection as an Environmental Protection Specialist/Investigator.   Fred also has nearly 20 years of experience as a lecturer/facilitator with the Northeast Environmental Enforcement project to train law enforcement personnel in conducting more thorough investigations and processing illegal dumpsites.  In his spare time, he enjoys gardening, fishing and rehabbing fishing tackle. Fred holds a Master of Environmental Studies Degree from Ohio University. He is married to Dottie, where they live in North Huntingdon, Pennsylvania. Kira, their daughter, is a middle school math instructor, residing in Ft. Myers, Florida.
---
Board Officers:
Jim Bonner
Chair – Audubon Society of Western Pennsylvania
Dave McCorkle
Vice Chair – Pennsylvania Food Merchants Association
Phoebe Coles
Treasurer – Community Marketing Concepts
Board of Directors:
Ken Anderson
Chris Barrett
Pocono Mountains Visitors Bureau
Jennifer Fetter
Penn State Extension – Extension Educator, Watershed/Youth Development
Rod Fye
Centre County Recycling & Refuse Authority
.
Doreen Harr, MSLBE
DEP Office of Chief Counsel Bureau of Investigations
.
Dave Hess
Crisci & Associates
.
Mary Keenan

Pennsylvania Waste Industries – Webber Associates
.
April Kopas

Redevelopment Authority of the County of Westmoreland
 .
Deb Kreider

Giant Food Stores, LLC
.
John McGoran

Republic Services
Jerome Shabazz

JASTECH Development Services, Inc.
.
Andrew Tubbs

Columbia Gas of Pennsylvania and Maryland
.
Jerry Zona
Lawrence-Mercer Counties Recycling/Solid Waste Department
.
Emeritus:
Joe Giglio
Retired from Thermacore Materials Technology
.
Mark Von Lunen
Bookin 'Business Services
.